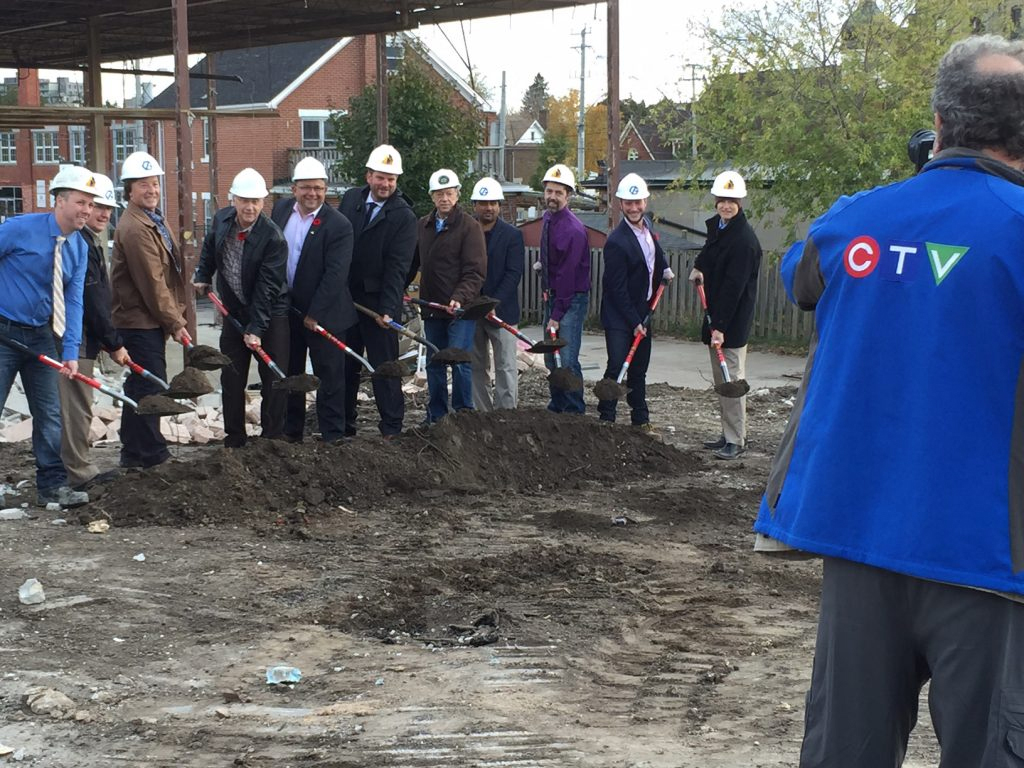 Kitchener Mayor Berry Vrbanovic and Regional Chair Ken Seiling were on hand today to celebrate the ground breaking of One Hundred (100 Victoria St S), a large condominium project consisting of two towers and 348 residential suites in the Innovation District of downtown Kitchener. A strategic development partnership between two local development groups – Momentum Developments and Zehr Group – was announced.
After a lengthy OMB appeal that delayed the project by over 18 months, ground has now been broken on the first phase of One Hundred. The two towers will ultimately rise 15 and 19 storeys above a three-storey podium on Victoria Street. The first tower is slated for occupancy in late 2018. The second tower will be ready in 2020.
The City of Kitchener's approval of the project was upheld by the Ontario Municipal Board, and One Hundred is now set to contribute to the advancing landscape of Kitchener's Innovation District.