BPR Lofts offers modern mid-rise living in Uptown Waterloo.
Momentum's most intimate development is the BPR Lofts, located in the heart of Uptown Waterloo, and it brings a sense of community to the surrounding neighbourhood. Just south of Regina and Bridgeport, this 18 unit building offers impressive features and tasteful architecture, combined with sustainable and eco-friendly touches throughout.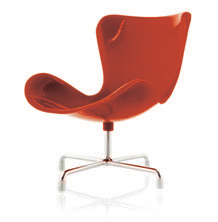 Although

BPR Lofts is now sold out,

you can get in early on the next Momentum project called Q Condos, launching Spring 2022. Register now to "get in the Q" and learn more about Q Condos.