Q Condos to become the beacon of Queen Street's evolving Arts District in Downtown Kitchener
Downtown Kitchener continues to evolve its vibrant core and dynamic skyline with the announcement of Momentum Development's new condominium, Q Condos, which will soar 34 floors above 20 Queen Street North. The design of Q is uniquely slender with larger balconies that will allow residents spending more time at home to enjoy more outdoor living space.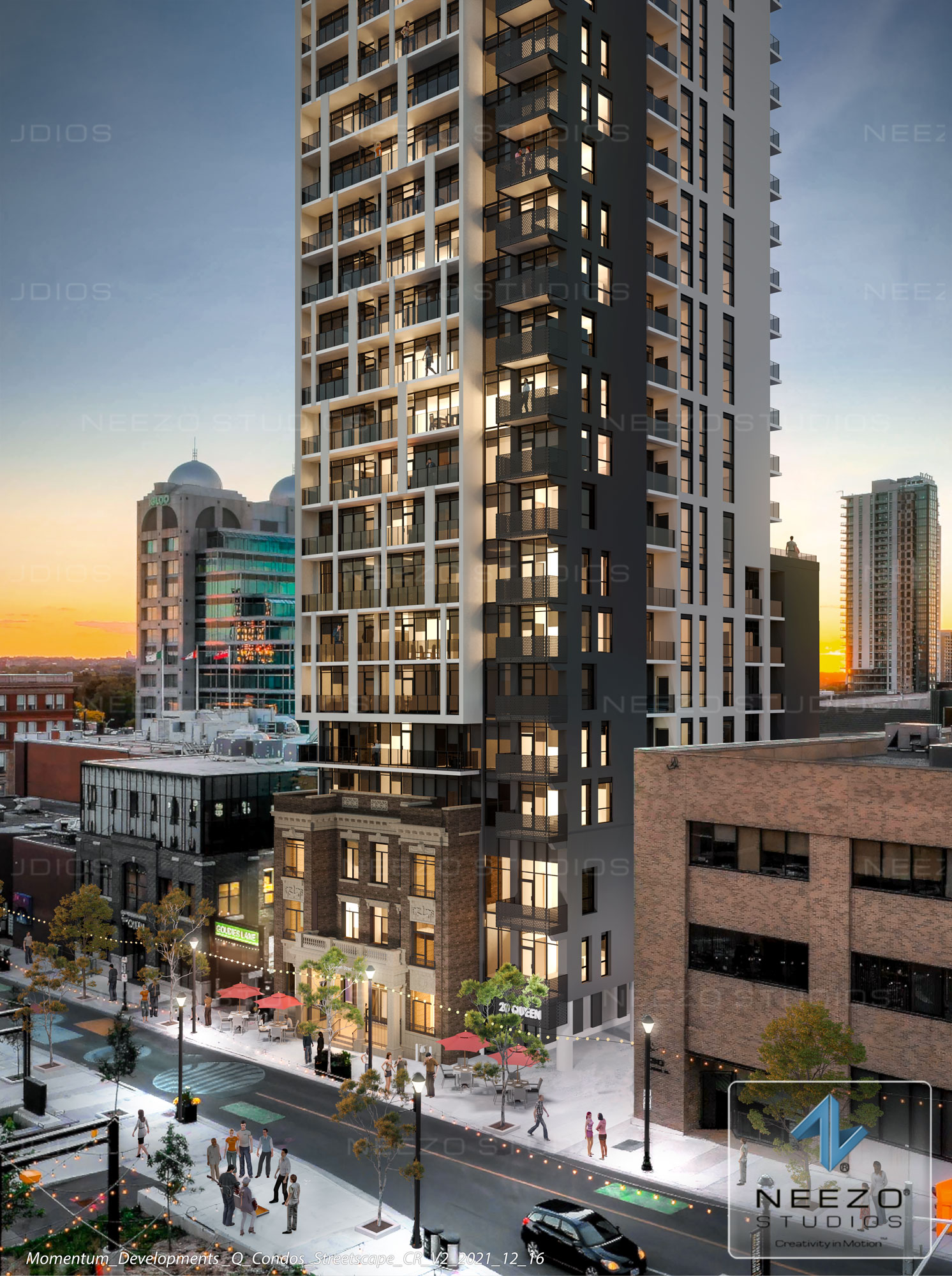 Q will rise atop the original 1917 building that was designed and built for The Economical Insurance Company. A short time after, and for decades to follow, the building was home to the Royal Conservatory of Music, the Ontario Conservatory of Music, the Elsie Ewald School of Dance and the Queen Street Conservatory Dance Studio. The corner of 20 Queen and Goudies Lane has become a prominent place in Kitchener's musical history. To honour this, Momentum will be designing a community performance space at the base of Q Condos for residents and the community to enjoy.
There's an evolving Arts District surrounding the corner of 20 Queen and Goudies Lane, where artists showcase their work and where musicians come to play. Q Condos will build on this creative atmosphere, and tie into the City's creative placemaking that is already in progress on Queen Street.
Momentum calls it "Life on Q". You'll call it creative living, where the vibe promises to be eclectic – mixing art, music, food, architecture and history.
Register now for updates on the Spring 2022 sales launch events.